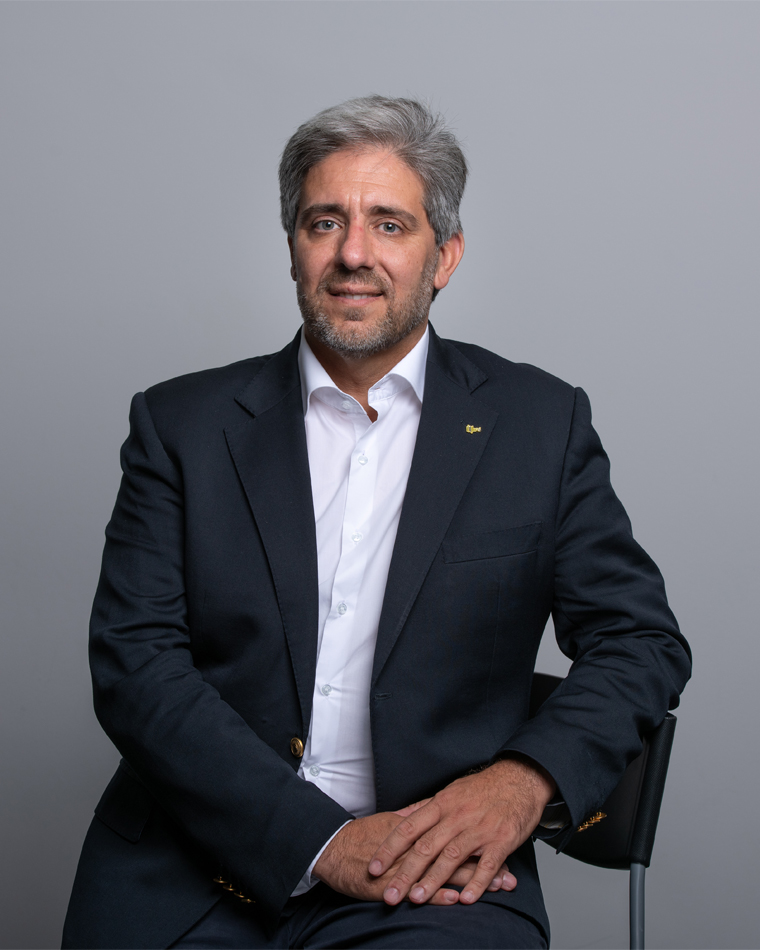 Chief Executive Officer, CEO
Pedro Neves holds a degree in Sociology and a master's degree from the College of Europe in Bruges, Belgium. He is undertaking a PhD research on Public Policy at the Sociology and Public Policies School of ISCTE – IUL Lisbon University Institute.
Pedro is a board member of the BSAFE LAB Law Enforcement, Justice, and Public Safety Research and Technology Transfer Laboratory (Beira Interior University, Portugal). He is also a guest lecturer at ISEC and has been a member of the scientific coordination team of DEIA – Specialisation Degree in Organisational Learning and Innovation at INA – the Portuguese National Institute of Public Administration.
Pedro has been working on public administration reform for more than 20 years and on criminal justice innovation since 2002 in Europe and Latin America. He was involved in the design and implementation of innovative pilot projects that were recognised and awarded as best practices. 
Throughout his career, until now, he has had the opportunity to visit and learn about the functioning of 40 jurisdictions and more than 400 prisons and youth centres.
He is the founder/editor of JUSTICE TRENDS magazine and was recognised with the ICPA Correctional Excellence Award (Management and Staff Training) in 2017 and the Consultant of the Year Award in 2019 by the Portuguese Association of Innovation and Investment Consultants.
Pedro is a senior consultant with the InterAmerican Development Bank. In 2019 was appointed as a member of the European Commission Expert Group on 2European Judicial Training Strategy" and an alternate member of the Expert Group on the "European Arrest Warrant".
He is a member of the Board of Directors of the ICPA International Corrections and Prisons Association.